Welcome to Footprints Pediatric Physical Therapy

Nancy J. Dilger, MA, PT, PCS, C/NDT, CKTP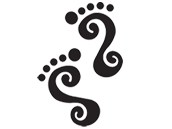 About Nancy
After accumulating extensive experience working in large metropolitan medical centers, rehabilitation centers, school settings, as well as teaching both in the undergraduate and graduate level, Nancy began her private practice in 1988 in the Westwood area of Los Angeles, CA. In 1996, she named her practice Footprints Pediatric Physical Therapy for her extensive interest and training in the foot, lower extremity and developmental gait issues. In 2008, she relocated her practice to West Los Angeles, where she continues her practice.
Nancy is a Board Certified Pediatric Clinical Specialist through the American Physical Therapy Association. Furthermore, her other certifications are NeuroDevelopmental Treatment [as she has completed both the Basic 8 week course, as well as the 3 week Baby course workshops] and Kinesiotaping. She specializes in infants, children and adolescents with a variety of developmental disabilities which include but are not limited to developmental delay, cerebral palsy, genetic disorders, spina bifida, postural/ structural issues, throughout their life span, including into adulthood. In addition, she treats the pediatric and adolescent athletes and dancers.
Contact Information:
Footprints Pediatric Physical Therapy,
11340 W. Olympic Boulevard, Suite 205,
Los Angeles, CA 9006
email: Nancy (at) footprintspediatrictherapy.com
ph. (310) 268-7880   |   ph. (562) 431-7250
fax (310) 268-7881
Treatment:
Equipment Consultations:  Orthotics  |  Standing   |   Gait
Modalities:
Articles:
Read Nancy's article Walking 101: Baby Steps from a Pediatric Specialist Point of View at Baby.me
Patient Resources of Note:
Positioning
Cushmakers  Custom Molded Seating Systems TheraTogs Therapy You Wear
Splints
Benik  Manufacturer of Neoprene Athletic and Medical Products for Adults and Children McKie Splints  Hand & Thumb Splints for Cerebral Palsy, Arthritis, Stroke, M.S and Injury
Lower Extremity Orthotics
Cascade DAFO   Manufacturer of Lower Extremity Orthotics
Low Profile Orthotics
Biomechanical Services Custom Orthotic Therapy because every Patient is Unique in their Biomechanical Needs Sole Supports Custom Foot Orthotics
Publications:
An Interview with Nancy Dilger, NDTA: Member Spotlight Newsletter, January/February 2016.  pp. 5  pdf
The Influence of Inclined Wedge Sitting on Infantile Postural Kyphosis, Developmental Medicine and Child Neurology Vol.28, Issue s53. October 1986. pp. 3-56 (21-22)  pdf
Idiopathic Toe Walking: A Diagnosis of Exclusion or a Developmental Marker by Nancy Dilger, M.A.., P.T., P.C.S.,C/N.D.T., C.K.T.P.   pdf
Visceral Manipulation and NDT by Nancy Dilger, M.A.., P.T., P.C.S.,C/N.D.T., C.K.T.P.   pdf
India:
Nancy Dilger has travelled extensively in India. See videos and photos below.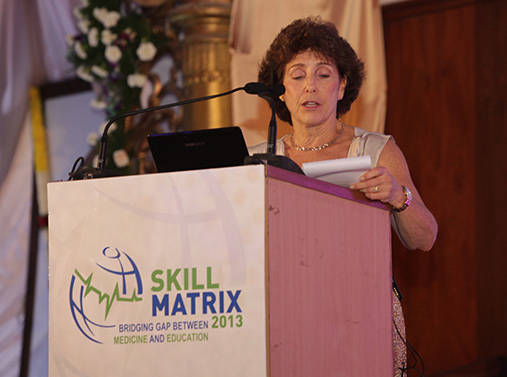 Presenting Developmental Biomechanics at the Skill Matrix Conference, Vydehi Institute of Medical Sciences & Research Centre, Bengaluru, Karnataka, India on December 2-6, 2013  link
Seeing patients at the Vydehi Institute of Rehabilitation, Bengaluru, Karnataka, India on November 8 – 13, 2010.